Please join us in recognising the career of our brilliant Search Dog Oppo as he hangs up his harness. After an incredible eight years operational service Search Dog Oppo retired this week and we wish him a relaxing and happy retirement.
During his search and rescue (SAR) career with his volunteer handler Bug, Oppo has helped save many lives in Hampshire and the neighbouring counties. Attending over 250 callouts during this period, he has a number of operational finds to his credit and his searches have taken him as far afield as the East Sussex/Kent border, West Dorset, North West Wiltshire, Berkshire and all points in between.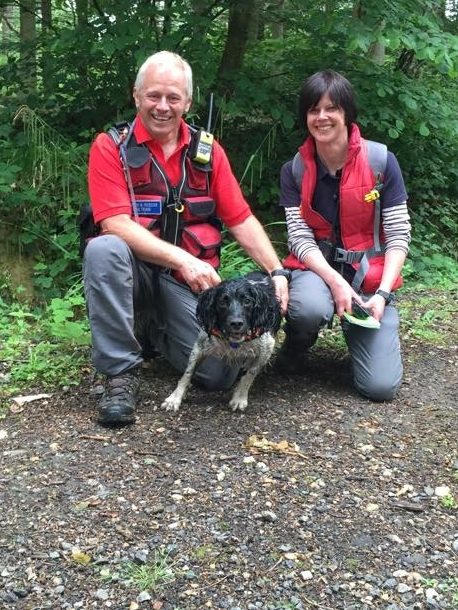 Search Dog Oppo and handler Bug pass their first assessment becoming operational. They are pictured with Operational Support, Sarette, Hampshire Search & Rescue Dogs, 2015.
Oppo loved working as a search dog and didn't really have an off switch, regularly finding picnickers when out on a daily walk.  As unofficial head of "Team Spaniel" Oppo served as a mentor for trainee spaniels and their handlers who learnt a great deal from watching him work. 
We know Oppo as the "Mud Magnet" but he is equally famous for his boundless enthusiasm and a TOTAL obsession with his search toy. Typical of a working Springer he is fearless and determined.
"Found them!" Search Dog Oppo finds the missing person and receives toy reward. (Training archive image).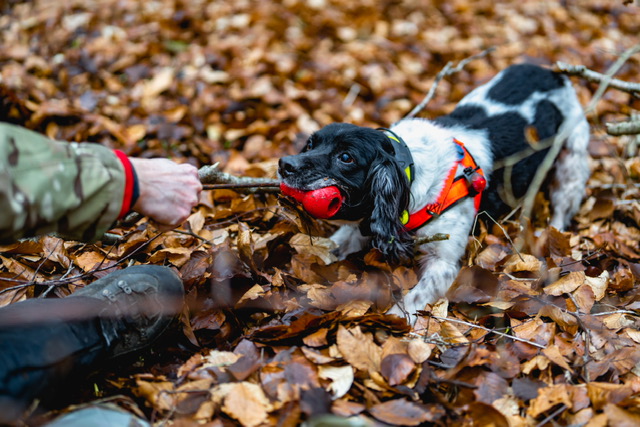 Bug describes having a really close working relationship with Oppo. He added "It's an honour and a privilege to work alongside a dog with such a massive zest for life and determination to find the missing. Even on his last search, a month shy of his 12th birthday, he willingly searched large areas of the most challenging terrain; hills, bogs, bad weather, darkness, dense ground cover or impenetrable bushes are nothing to him. He will always be my life-saving superstar and lovable loon".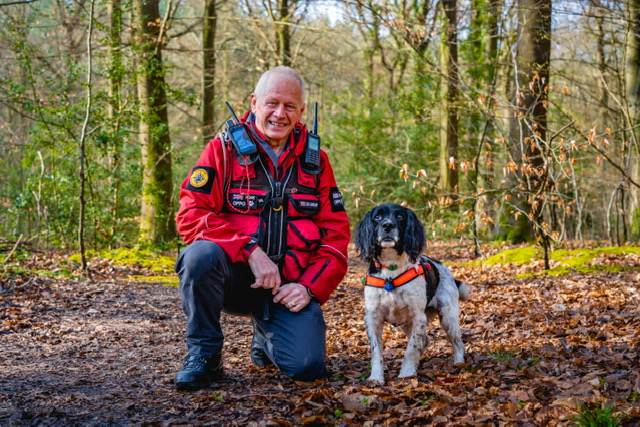 Search Dog Oppo and handler Bug pictured here marking eight years of incredible service to the community. April 2023
-ENDS-
Notes to editors:
About Hampshire Search & Rescue Dogs
Hampshire Search & Rescue Dogs are a team of volunteers who are called out by the police to search for high risk, vulnerable missing people. The dogs and their handlers, together with supporting search technicians, are trained and assessed to national standards. All operational members of the team are on call 24 hours a day, 365 days a year. The team is a registered charity (number 1114740).
For further information about Search Dog Oppo or the team please get in touch via the contact page.
---